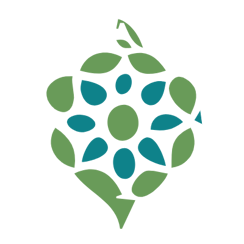 This privacy policy was created to better serve those who are concerned about how their 'personally identifiable information' (PII) is used online. PII, as defined in US privacy law and information security, is information that, alone or in combination with other information, can be used to identify, contact, or locate a single person, or to identify an individual in context. Please carefully read our privacy policy to gain a clear understanding of how we collect, use, protect, or otherwise handle your Personally Identifiable Information in accordance with our website.
Our commitment
At Innerstate Healing and Recovery, we are strongly committed to protecting your privacy. We will not sell or share your data with a third party for any purpose not mentioned in this policy.
You can navigate the majority of our site without giving us any personal information about yourself. However, sometimes we need additional information about you in order to provide the information or services you are requesting.
What personal information do we collect from the people that visit our blog, website?
When ordering or registering on our site, as appropriate, you may be asked to enter your name, email address, mailing address, and phone number to help you with your experience. Also, we collect information via a direct message plugin on the website.
When do we collect information?
We collect information from you when you register on our site, fill out a form or enter information on our site.
How do we use your information?
We may use the information we collect from you when you register, make a purchase, sign up for our newsletter, respond to a survey or marketing communication, surf the website, or use certain other site features in the following ways:
To personalize user's experience and to allow us to deliver the type of content and product offerings in which you are most interested.

To administer a contest, promotion, survey or other site feature.

To quickly process your transactions.
How do we protect visitor information?
Our website is scanned on a regular basis for security holes and known vulnerabilities in order to make your visit to our site as safe as possible.
We use regular Malware Scanning.
Your personal information is contained behind secured networks and is only accessible by a limited number of persons who have special access rights to such systems, and are required to keep the information confidential. In addition, all sensitive/credit information you supply is encrypted via Secure Socket Layer (SSL) technology.
We implement a variety of security measures when a user enters, submits, or accesses their information to maintain the safety of your personal information.
All transactions are processed through a gateway provider and are not stored or processed on our servers.
Third Party Disclosure
We do not sell, trade, or otherwise transfer to outside parties your personally identifiable information.
Third party links
We do not include or offer third party products or services on our website.
Google
Google's advertising requirements can be summed up by Google's Advertising Principles. They are put in place to provide a positive experience for users. https://support.google.com/adwordspolicy/answer/1316548?hl=en
We have not enabled Google AdSense on our site but we may do so in the future.
Website and server security
The way we store/use information
We store the information you provide about yourself in a secure environment in order to provide you with the information and/or services you request. The information is stored for the lifetime of the system unless you request that it be removed. We continually review what information we hold, and delete what is no longer required. We use a number of third party data processors who are all compliant with strict data processing requirements, detailed above in sections on the counselling contract and payment for therapy.
You must opt-in or give consent for us to share your identifiable information with third parties, who would be bound by a confidentiality agreement. However, the information you provide us about yourself may be shared with our employees to the extent necessary to accommodate your request. For example, if you provide your name, mailing address, telephone and email address, and this information will be shared with appropriate personnel to fulfill your request.
We would not use your Personally Identifiable Information provided to us online for purposes other than those you requested without also providing you an opportunity to agree or otherwise limit such unrelated purposes.
We will take reasonable precautions to prevent the loss, misuse or alteration of information you give us. Whilst we endeavour to keep our systems and communications protected against viruses and other harmful effects we cannot bear responsibility for all communications being virus-free.
All traffic (transferral of files/data) between this website and your browser is encrypted and delivered over HTTPS.
Our server
Our website is protected by a web application level firewall. This website's server is also protected by a firewall. It is hosted with Hostinger.
Leaving our website
We are not responsible for the privacy practices or the content of any other websites linked to our website. If you have followed a link from this website to another website you may be supplying information to a third party.
Your Right to Access Your Data
We respect your right to control your data. You have a right to update, correct or delete your personally identifiable information at any time by contacting us. Your rights include:
· The right to be informed about how we capture, store and use your data.
· The right of access. If you wish to obtain a record of the personal data we hold about you, through a Subject Access Request, we will respond within one month.
· The right to rectification. If we have captured information about you that is inaccurate or incomplete, we will update it.
· The right to erase. You can ask us to remove or randomise your personal details from our records.
· The right to restrict processing. You can ask us to stop using your personal data.
· The right to data portability. You can ask to obtain your personal data from us for your own purposes.
· The right to object. You can ask to be excluded from marketing activity.
· Rights in relation to automated decision making and profiling. We respect your right not to be subject to a decision that is based on automated processing.
Arizona Online Privacy Protection Act
Arizona's state constitution guarantees citizens' right not to be disturbed in their private affairs or have their homes invaded without the authority of the law (Ariz. Const., art. 2, Sec. 8). A person commits a felony when he or she knowingly takes, purchases, manufactures, records, possesses, or uses any identifying information of another person or entity without consent, with the intent to obtain or use the person's or entity's identity for any unlawful purpose, to cause loss to a person or entity, or with the intent to obtain or continue employment (AZ Rev. Stat. Sec. 13-2008).
State law prohibits intentionally intercepting or procuring any wire, oral, or electronic communication individually or through another person. The law further prohibits disclosing or using the communication that was obtained illegally. Violation of the statute constitutes a felony (AZ Rev. Stat. Sec. 13-3005 et seq.). However, it is lawful for a person to intercept a communication when the interception is consented to by at least one party to the communication or consented to by a person who is present during the communication (AZ Rev. Stat. Sec. 13-3012).
According to the above we agree to the following:
Users can visit our site anonymously
2. Once this privacy policy is created, we will add a link to it on our home page, or as a minimum on the first significant page after entering our website. Our Privacy Policy link includes the word 'Privacy', and can be easily be found on the page specified above.
3. Users will be notified of any privacy policy changes:
On our Privacy Policy Page, Users are able to change their personal informationBy logging in to their account
How does our site handle do not track signals?
We honor do not track signals and do not track, plant cookies, or use advertising when a Do Not Track (DNT) browser mechanism is in place.
Does our site allow third party behavioral tracking?
It's also important to note that we do not allow third party behavioral tracking
Fair Information Practices
The Fair Information Practices Principles form the backbone of privacy law in the United States and the concepts they include have played a significant role in the development of data protection laws around the globe. Understanding the Fair Information Practice Principles and how they should be implemented is critical to comply with the various privacy laws that protect personal information.
In order to be in line with Fair Information Practices we will take the following responsive action, should a data breach occur, we will notify the users via email within 7 business days
We also agree to the individual redress principle, which requires that individuals have a right to pursue legally enforceable rights against data collectors and processors who fail to adhere to the law. This principle requires not only that individuals have enforceable rights against data users, but also that individuals have recourse to courts or a government agency to investigate and/or prosecute non-compliance by data processors.
Making a complaint
We want to exceed your expectation in everything we do in terms of handling and processing your data. However, we know that there may be times when we do not meet our own high standards. When this happens, we want to hear about it in order to deal with the situation as quickly as possible and put measures in place to stop it happening again.
We take complaints very seriously and we treat them as an opportunity to develop our approach. This is why we are always very grateful to hear from people who are willing to take the time to help us improve.
Innerstate Healing and Recovery